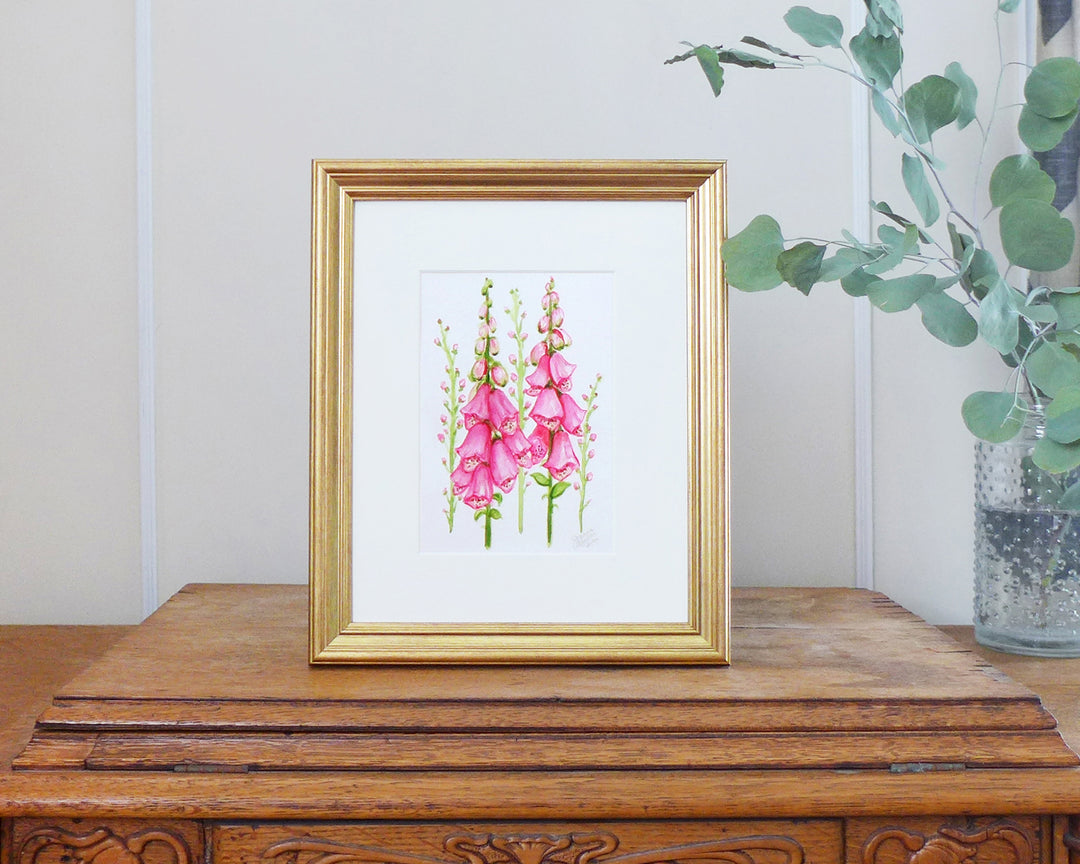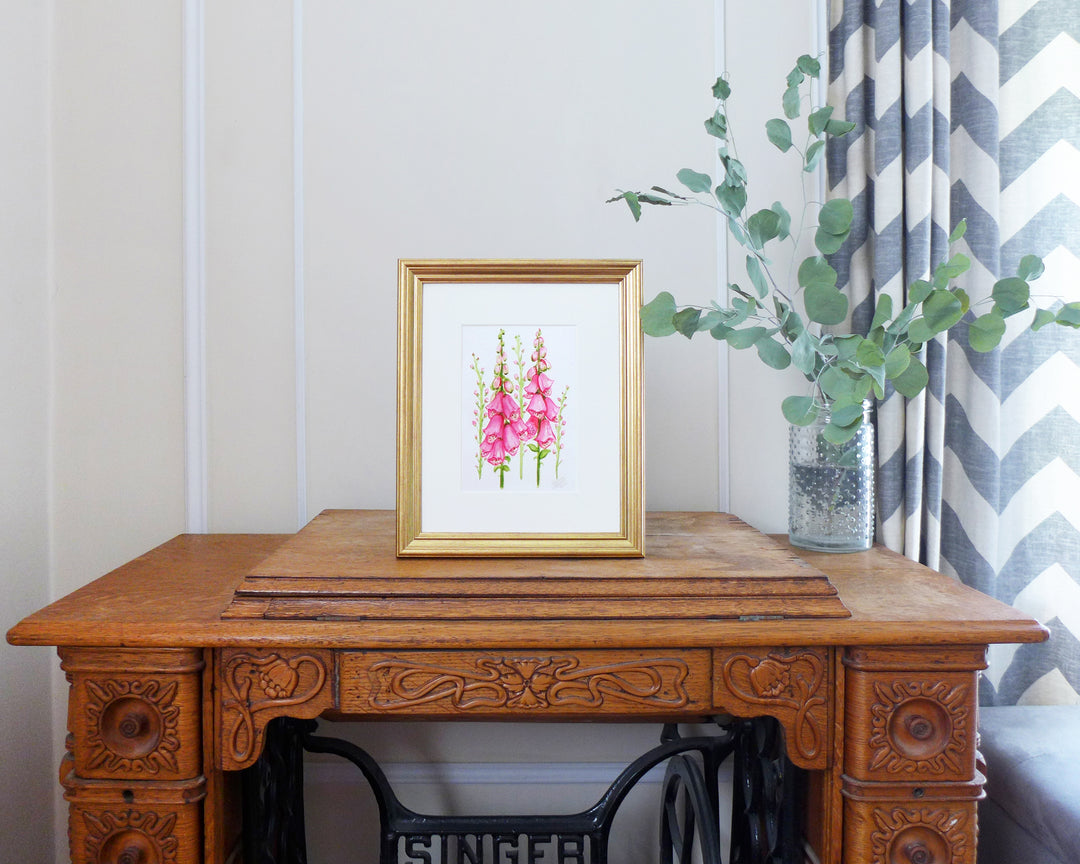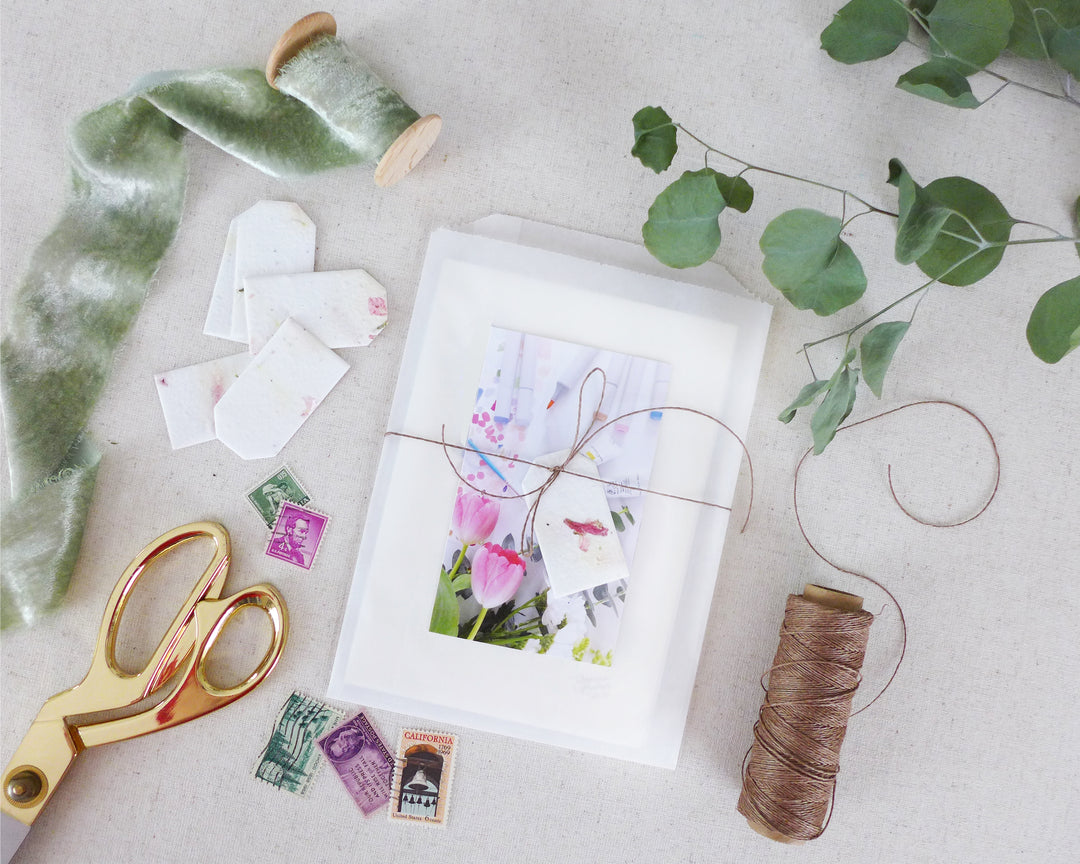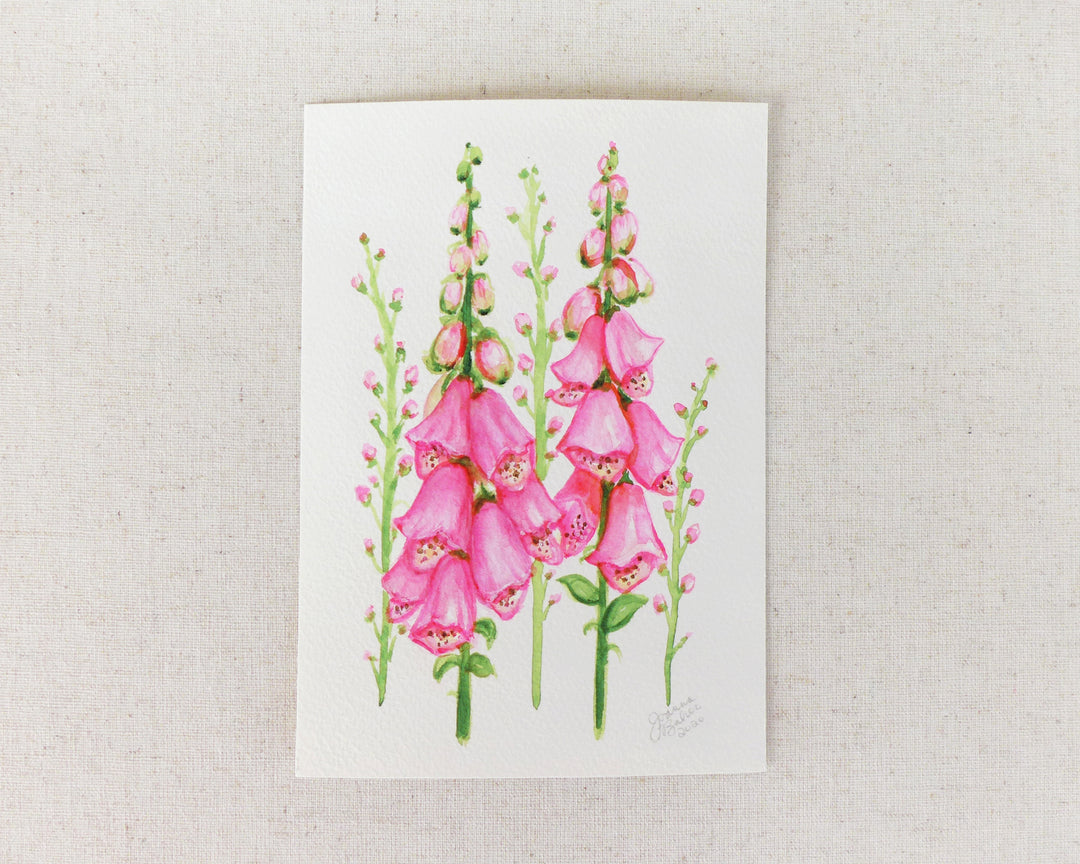 "Bright Pink Foxglove" an Original Watercolor Painting
---
"Bright Pink Foxglove" is a vibrant study in color and pattern. Foxglove tower above many of the other flowers in the garden, like lookouts, with delicately patterned bell shaped blooms helping the bees find their way. 
Painted in various stages, these bright pink flowers will add fresh color and beauty to your space.
An original watercolor on cotton paper, this painting is part of Into the Garden, a collection of botanical artwork inspired by my favorite place in all of Manhattan, Heather Garden in Fort Tryon Park. 
About the Collection
At the height of the pandemic in New York City, fear and sorrow hung heavy. We shuttered ourselves inside our one bedroom apartment, anxious and uncertain. I thought often of Heather Garden, still out there, busily preparing for spring. The crocus bravely poking through the soil and cherry blossom buds getting ready to burst into full bloom.
It was comforting to know that no matter what was afflicting us humans, the rest of nature continued onward, as planned, and on schedule despite our being able to see it. Into the Garden came from a desire to escape the indoors and ride out the storm in my safe space, my healing place. Each of these paintings is a love letter to the garden that I so desperately wanted to visit during that time.
My wish for this body of work is to share the joyful heart of my favorite garden and fill your space with a sense of renewal and hope for better times ahead. By bringing the beauty and color of the outdoors inside, we make room for tranquility; a moment to breathe deeply and feel restored.
---- 
In support of this beautiful public space which is struggling to maintain funding during these uncertain times, 10% of the proceeds from this painting will be donated to Fort Tryon Park Trust.
Original painting using professional grade watercolors on 100% cotton, cold pressed watercolor paper
Measures 5" wide by 7" tall and will ship to you unframed
Signed in pencil and dated
Wrapped with an acid free backing board in a clear cello sleeve
**Click here for Holiday Ordering Deadlines**
All in-stock items take 3-4 business days to package. In-stock items include original artwork, art prints, calendars, stickers, journals, gift wrap, and seasonal ornaments. 
If your order includes any made-to-order items, please allow 5-10 business days for production and packaging. Made-to-order items include mugs, pillows, personalized note card sets and notepads. These items may ship directly from my printing partner and separate from the rest of your order. 
Once your order is packaged, it will be shipped via USPS First Class or Priority Mail depending on the weight and a tracking link will be emailed to you. It will take an average of 1-5 additional business days for your order to travel from my studio and arrive at your door. 
Click here for more information about shipping & returns.